Water Softeners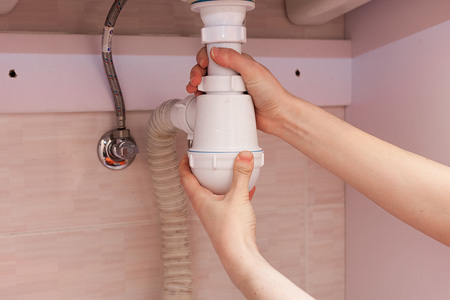 Homeowners habitually overlook the adverse effects of hard water on their plumbing fixtures and pipes. While hard water doesn't have any direct impact on your health, it does mess up with the pipework. Well, you must be knowing that hard water tastes bad, so you won't be using it for cooking without softening it. Besides, it is difficult to clean sensitive surfaces, fabrics, and kitchenware with hard water. This explains why you need to install water softeners in your home as a part of your plumbing system. These appliances exchange ions to remove magnesium and calcium, that lead to the hardness.
At Mainstream Services, we help households choose the right model of water softeners. Besides, we specialize in providing professional installation services for these sophisticated appliances. Once you reach out to us, the experienced plumbers working with us will efficiently carry out the installation.
Why Is A Water Softener Necessary?
Hard water makes it difficult to carry out your everyday chores. We understand these hindrances that homeowners regularly face. This explains why we take time to test the quality of water and accordingly, recommend the right appliances. If you have hard water flowing out of your taps, you might face the following issues.
The bathtub and shower doors would accumulate soap scum
The fixtures and faucets would lack their shine and get coated with a white film
You would have an itchy and dry scalp, leading to dull and unhealthy hair
You would notice cloudy spots on silverware and drinking glasses
For cleaning and washing purposes, you would need a lot of soap
When you heat water, it would take a relatively longer time to warm up
Our Water Softener Installation Services
We provide upfront quotes for water softener installation services to our clients. You can reach out to us for installing or replacing water softeners in your property. All these years, we have served both domestic and commercial clients. With us, you would get the right kind of water softener installed in your property. Our clients prefer our services due to these reasons.
We complete the installation within a single day
With us, you would enjoy a complete transparency with the pricing
The quality of our installation services is at par with industry standards
To assure you of the quality, we offer warranties for our services
Hire Us For Installing Your Water Softener
With a water softening system installed in your property, you can treat hard water as it flows through it. This would remove the unwanted minerals and make the water suitable for household use. Some water softeners contain an internal brine solution. This helps in cleaning the resin and keeps the pipes and other plumbing installations intact. With our fair pricing policies, effectiveness, and reliability of the installation, you can ease up your lifestyle.
Reach out to us at 512-930-9535 to get the right model recommended. We will carry out a water quality test and advise you on purchasing the most suitable water softener. You may also fill up this contact form and we will provide you with a quote.