Toilet Installation and Repairs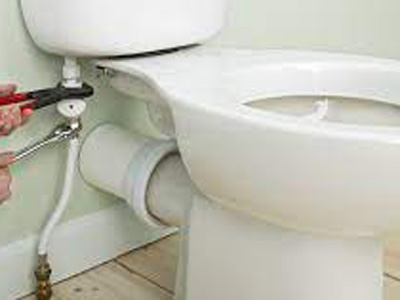 A toilet happens to be one of the basic plumbing installations in a home. If you need a new toilet installed or get a faulty toilet repaired, you will require professional services. Of course, you would want professional hands to work on something as vital as your toilet. It is advisable to get in touch with Mainstream Services and discuss your requirements with us. We are one of the best plumbing companies in Georgetown, TX, and have an impressive track record. Our certified plumbers would visit your property and look at the problem at the soonest. Plumbing issues, particularly toilet installation requires immediate attention, without which they can quickly escalate.
Why Do You Need Professional Toilet Installation Services?
You might be installing an entirely new toilet after building a new home or renovating your old one. Else, you might be replacing an old toilet that has turned too faulty or affects the looks of your bathroom. Whatever the case, it is always advisable to hire a professional for the job. Some of the key reasons why you should consider hiring our professional toilet installation services are:
Nothing beats professionalism
We offer various toilet types
We offer water-saving solutions that would help you save on utility bills
Quality installation results in less frequent repairs
We are completely transparent about the costs
The need for professional expertise while installing a toilet is paramount. An experienced plumber would not only take accurate measurements but would also help you choose the right toilet. While there are multiple good options, not every toilet is suitable for every home. Moreover, improper installation can result in leaks and other issues. Besides the inconvenience causes, such problems would also result in additional expenses on repairs.
When Might You Need Our Toilet Repair Services?
Problems with the toilet are not uncommon. After all, toilets undergo regular usage and can eventually suffer from clogs and damages. However, when they do, it is logical to hire a professional without delay. We can carry out a wide range of toilet repair jobs, including:
Leaks
Clogs
Malfunctioning flushes
Constantly running toilet tanks
Slowly emptying toilet bowls
And more
Our comprehensive range of services makes us a one-stop solution provider for faulty toilets. Even if you are unsure about the problem, you may get in touch with us. Our experts would check out your toilet and find out what is causing the issues. Timely toilet repair services can really save you from a lot of trouble.
Why Should You Hire Us for Toilet Repairs and Installation?
You might be wondering why you should pick us over the several other plumbing companies that offer toilet repair and installation services in Texas. For sure, there are other companies that you may hire. However, not all of them can match us in terms of professionalism and the quality of services. We have already built a strong customer base and the following factors have helped us achieve it:
We use advanced equipment that ensure the safety of the property and the toilet.
Our professionals are thorough and do not leave until they are satisfied.
Our plumbers carry plenty of experience in this field.
We are always upfront with the pricing and there are no hidden costs.
We charge reasonable rates for our services.
We are customer-centric in our approach.
We have built an impressive track record through delivering quality services.
Essentially, we at Mainstream Services are your best option when it comes to toilet installation and repairs. We have dedicated ourselves to providing our customers with reliable services. Give us a call at 512-930-9535 if we sound like the type of plumbing company you are looking for. If you wish us to get in touch with you instead, just fill up this form.