Plumbing Fixtures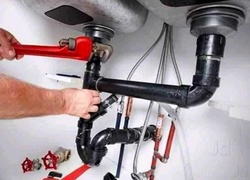 Have you been considering whether you should hire a company to install or repair your plumbing fixtures? Upon the mention of plumbing fixtures, people mostly think of faucets. While faucets indeed fall into this category, they are not the only ones. Basically, any exchangeable plumbing device that delivers or drains water is a plumbing fixture. All of these play an integral role in every home, in our daily lives. This alone should give an idea of why it is necessary to seek professional services for your plumbing fixtures. We, at Mainstream Services, are a reliable company offering installation and repair services for various plumbing fixtures.
Why Would You Need Professional Plumbing Services?
Now, if you have a knack for DIY, you might be considering taking care of your plumbing jobs by yourself. While this may apparently be an economical option, hiring a professional company like us is certainly the best way to go about it. Here is why you should consider hiring professionals:
Choosing the right fixtures is crucial, as there are plenty of options out there. Professionals who have experience in this field can provide you with the most suitable fixtures for your bathrooms and kitchen.
You would not want your bathroom plumbing fixtures with high maintenance costs, right? Getting a professional plumber to install them would save you from the expenses of frequent repairs.
Even a simple mistake while installing a plumbing fixture could lead to major problems. For instance, an improperly fit toilet could start leaking water. You would want to get the installation and repairs of your plumbing fixtures handled by professionals.
What Are the Plumbing Fixtures That We Can Help You With?
As a well-established plumbing company, we offer our services for a comprehensive range of plumbing fixtures. You may always rely on us, regardless of whether you need our services for your:
Faucets
Bathtub
Toilet
Shower
Pipes
Drinking fountains
Bidets
Kitchen sinks
Utility sinks
Or any other plumbing fixtures
Why Are We The Best Company For The Job?
Finding a plumbing company is relatively much easier than finding one that you can truly trust. Considering how expensive a mistake in the installation of toilet fixtures can get, you would certainly want to hire one of the leading companies for it. Some of the factors that make us the best company for the job are:
Transparency: We are extremely transparent with our customers. Our team would not only keep you in the loop at all times, but would also be upfront with the prices.
Quality fixtures: During the installation and repairs, we provide high-quality fixtures and components.
Timeliness: You would not have to worry about having to deal with a faulty toilet due to delays in toilet plumbing services. Our team of plumbers is always punctual and offers timely services.
Expertise: Our team consists of experienced plumbers who have been working in this field for quite a while. Their professional expertise allows them to solve various plumbing problems effortlessly.
Thus, a good plumbing company can ensure your peace of mind with their services. If you feel like our quality plumbing services are what you are looking for, feel free to call us at 512-930-9535 or fill up this form. Rest assured that Mainstream Services would provide you with cost-efficient and long-term plumbing solutions.