Sewer Line Repairs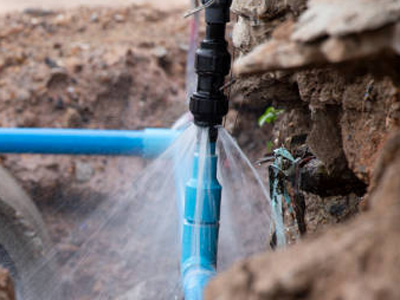 Sewer lines are the crucial final element of your building's efficiently running water system. If it develops an issue, it can have an impact on some or all the water functions in your home, including toilet use, washing, and bathing. Then, there could be a significant risk of damage to your property. When it comes to sewer pipe repair jobs, you should choose an experienced and licensed plumbing company with local experience. We, at Mainstream Services, have the right expertise and local knowledge to accurately identify all the different types of issues and create a custom solution for them. We serve clients in Georgetown, Texas, and the surrounding areas.
Common Causes of Damaged Sewer Lines
A broken sewer line can cause serious, hazardous issues, not just for your building and the environment, but also for your health. There are many causes of damaged sewer lines. Some of the common ones include:
Shifting earth due to periods of drought following rain
Buildup of grease
Clogged sewer lines
Oxidation or corrosion of pipes
Leaking joints
Broken seals
Invasive tree roots can also often cause damage to sewer pipes
Signs of Damaged Sewer Lines
The safe operation of your entire plumbing system depends on the condition of the sewer line. As already mentioned, there are many reasons why you may require professional cracked sewer pipe repair services. So how can you tell if you have a sewer line issue? If you notice any of the following plumbing issues in your home, you should call us for an inspection:
Slow drainage at specific points or all over the house
Wetness along the outer path of the sewer line
Sunken ground around the line
Wastewater enters the drains when the toilet is flushed, or clothes washer or dishwasher is run
Presence of moisture in the basement or at the point home lines meet the sewer line
You should call us even when you notice drains or toilets gurgling or emitting a foul odor. These can be signs of blocked lines. It is recommended to call us immediately, as a job that may require sewer pipe repair can quickly develop into a replacement job.
At Mainstream Services, we will carefully inspect your sewer line and suggest the optimal repair or replacement solution to make the entire system more reliable and efficient.
Sewer Repair Types
From unclogging sewer lines to repairing and installing new lines, we can provide a wide range of services. When it comes to sewer line repair cost, you can trust our honest and fair pricing. We also provide professional sewer inspection services. Whether you want a trenchless pipe repair or sewer leak fixed or line replaced; you can trust the experts at Mainstream Services. We serve residential and commercial clients in Georgetown and the surrounding cities and towns of Leander, Austin, Florence, Round Rock, Taylor, Cedar Park, Pflugerville, Liberty Hill, and Hutto.
If you need immediate attention for a potential leaking or broken sewer line, give us a call at 512-930-9535. If you have an elaborate query, you may also use this Online Form to send us your message and we will reply to you as soon as possible.