Slab Leak Location & Repairs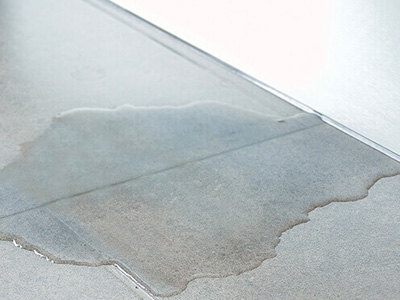 Many homes in Texas are built on concrete slabs. These slabs help overcome various structural challenges. If you detect a slab leak, you should immediately call the licensed and experienced plumbing experts at Mainstream Services. If left unchecked, these leaks can aggravate the problem and affect the foundation. If you have reasons to believe there is a slab leak, our certified plumbers can be on your property in a short time to detect, diagnose, and repair the problem. We are a fully licensed and insured plumbing company in Georgetown, TX. We have been serving homeowners, businesses, and contractors in the greater Austin area for over 30 years.
Slab Leak Detection & Repair Specialists
We provide detailed, efficient, reliable, and precision slab leak detection and repair services using our advanced skills and state-of-the-art equipment. All our crew members have at least a decade of experience in detecting, locating, and fixing slab leaks.

Our plumbers understand how slab leaks occur and what damages they can cause. If you spot any of the following signs, you should contact us immediately:
Sudden increase in water bills for no apparent reason
Cracks develop in the foundation
Sound of running water without any explanation
Bad odor from walls or floors
Damp or warm places on floors
Shift in the soil around the foundation
Damp or discolored floor coverings
Uneven growth around the foundation or in the lawn
It is important to take immediate action to prevent slab leaks from getting worse and causing serious threat to your foundation.
What Causes Slab Leaks
There are many things that can cause slab leaks. There are, however, some common reasons why leaks may occur in copper pipes.
Soil may come into contact with the pipes and cause corrosion
Ground shifts can cause damage to the pipes
Tree roots can intrude the pipes
Poor construction that leads to the formation of holes in the pipes
Electrolysis-based corrosion of pipes
The pressure that builds in the area can also cause the pipes to bend and leak. If the leak is detected in time, all it may require is repairing a section of the pipe. These are not problems you may have to face every few years such as other plumbing issues like water heater problems and clogged drains. However, slab leaks should be detected in time to prevent any serious complications.
Professional Slab Leak Detection & Repair
Our plumbers use the latest slab leak detection equipment to detect the issue and its location. This includes:
Electromagnetic pipeline locators
Electronic amplification equipment
Gas tracer system
Video pipe inspection equipment
We can use a combination of sonic, acoustic, electromagnetic, pressure, and gas tracer detection equipment to locate the leak in metallic or plastic plumbing lines.

Once we have detected the leak and its location, we will typically tunnel under the slab from outside your building. This is better than digging down from within the building. The technique will minimize any impact on the flooring.

Our slab leak detection services can include:
Detecting under concrete slab leak
Behind/inside walls detection
Water/sewer pipe leaks detection
Line tracing
Underground/yard water and sewer pipe leak detection
Hot/cold water lines
In line video camera sewer pipe inspection
Under foundation leaks
Water main leaks
We recommend you maintain proper water pressure in your building to prevent slab leaks. Regular plumbing inspection by Mainstream Services will also help prevent such issues from arising in the first place.

We always strive to provide our clients and the greater Austin area community with quality customer service, professional plumbing diagnosis, and repair services. If you think you have a plumbing issue in your property, call us today at 512-930-9535. You may also write to us using this Online Form and we will get back to you at the earliest.