Plumbing Services in Austin, TX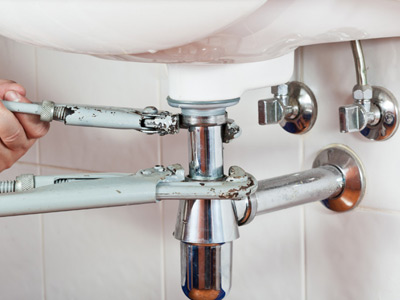 Mainstream Services is a licensed, locally owned, and insured Austin, TX, plumbing company. For over three decades, we have offered customers unique, high-quality services in and around our area. All activities are performed to the most excellent standards, guaranteeing that the job quality exceeds customer expectations. We make every effort to cultivate relationships with businesses and residents.


Range of Plumbing Services
To ensure that your new plumbing fixtures and repairs are done correctly, you will need to seek the assistance of qualified specialists. At Mainstream Services, we offer a variety of services to both business and residential clients. We are a locally owned plumbing company, with over three decades of industry expertise. Our team comprises highly skilled, seasoned, and licensed operators who can perform various installations, inspections, repairs, and scheduled maintenance.


General Plumbing Services
Regardless of the size of the project, we can perform a variety of standard plumbing services. Here are some of the services we provide:


Leaking Lines and Repairs - Our crew can tackle big, complicated jobs such as repairing sewage lines and slab leaks. Our comprehensive expertise and years of experience make our team more than capable of handling such tasks efficiently.


Re-plumbing or Renovating - If you are remodeling your kitchen or bathroom, installing a new bathroom, bar area, or expanding, you will require the services of skilled plumbers. We can assist you in making your home habitable.


Drain Clogs, Leaking Pipes, and Installations - Our crew is skilled in unclogging clogged drains, installing sinks, gas pipes, toilets, water pipes, and water heaters, and repairing water leaks.
We offer exceptional plumbing services to homeowners, HOAs, and business owners throughout the region.


Residential Plumbing Services
Our residential plumbing services vary from regular repairs to installs and maintenance. Here are a few of the advantages we offer to homeowners in the region:


Save On Water Bills – By performing routine maintenance and timely repairs, you can save significantly on your water charges. Sink leaks, running tanks, pipe leaks, and leaky faucets are a few water-wasting issues. Our attentive and courteous crew can rapidly resolve these concerns while saving you money.


Professional Installations – We provide our customers with professional plumbing installation, including bathtubs, heating systems, new toilets, gas lines, and sinks. If you need a new fixture in your kitchen or bathroom, you can trust that our crew will do so swiftly and expertly.
In addition, we offer complete tank and tankless water heater repair, replacements, installations, and maintenance services. Advanced, high-resolution sewage camera systems are utilized for every sewer inspection service.


Commercial Plumbing Services
Businesses need a plumber who delivers fast services to guarantee that everything runs well. Due to their higher level of wear and tear, commercial plumbing systems are more vulnerable to breakdowns; thus, it is essential to perform prompt repairs. Here are some of the most common commercial plumbing services:
Unclogging drainpipes
Installations and repair of faucets
Toilet installations and repairs
Gas line installations
Slab leaks' detection and repairs
Design and installation of salt-free water filtration & conditioning
Sewer line inspections using modern camera technology
Installations, replacements, repairs, and maintenance of water heater systems
We serve the demands of all commercial clients no matter how big or small the job. The 3500-psi jetting service is one of the most efficient ways of cleaning up commercial drains.

For additional details about our reliable and cost-effective commercial and residential plumbing services, call Mainstream Services at 512-930-9535. You can also write to us via this Contact Us form, and one of our experts will call you back soon.