Plumbing Services in Hutto, TX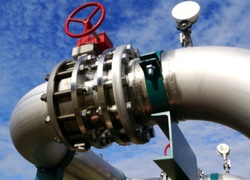 We are a licensed, locally owned, and insured plumbing company in Hutto, TX. For almost 30 years, we have delivered high-quality, specialized services to clients in and around the area. All jobs are executed to the highest possible standards, guaranteeing that the work meets or exceeds the customer's expectations. We go above and beyond to build relationships with residential and commercial customers.
For modern plumbing installations or repairs on your property, you may have to seek the services of licensed professionals. We offer a comprehensive range of services and can handle all types of business and residential plumbing works to industry standards. Our staff comprises highly competent, experienced, licensed operators who can handle a wide range of installation, inspection, repairs, and maintenance jobs.
Residential Plumbing Services
Regardless of the project's scope, we can perform a variety of residential plumbing services. Here's a rundown of some of the solutions we provide:
Leaking Lines and Repairs — Our crew can manage large-scale projects. Sewer line repairs and slab leaks are both challenging to deal with. Nevertheless, we are more than capable of implementing such works with efficiency because of our comprehensive expertise and years of experience.
Re-Plumbing or Remodeling - You'll need expert plumbers to remodel your kitchen or bathroom, install a new bathroom or wet bar, or expand these areas. We can assist you in making your home habitable.
Blockages in Drains, Leaking Pipes, and Installations – Our staff can unclog drains, install toilets, tanks, gas lines, and heat pumps, and repair leaking pipes with ease.
We provide quality plumbing solutions to homeowners, company owners, and HOAs and customize our approach to ensure that all our clients are 100% satisfied with our solutions.
Commercial Plumbing Services
Businesses want a plumbing expert who can respond quickly to guarantee that everything runs properly. Commercial systems are more prone to failure due to their higher level of wear and tear, making quick repairs critical. The following are some of the most common commercial plumbing services:
Drain unclogging
Installation and maintenance of toilets
Water filtration and conditioning without the use of salt
Inspections of sewers using cutting-edge camera technology
Faucet installation and repair
Detection and repair of slab leaks
Installations, replacements, maintenance, and repairs of all types of water heaters
Installation of a gas lines
We have a significant number of regular customers in the region. One of the most efficient options for clearing out commercial drains is the 3500-psi jetting service.
Sewer Line Repairs
Sewer lines are the final component of a well-functioning water system in your building. If it becomes a problem, it may affect some or all your home's water functions, such as toilet use, bathing, and washing. Then there's a good chance your property will be damaged. We have the necessary experience and knowledge to detect all types of problems accurately and develop a tailored solution.
We offer a wide range of services, from unblocking sewer lines to fixing and installing new ones. When it comes to the costs of sewage line repairs, you can count on us to be upfront and honest. In addition, we offer professional sewer inspections. You can rely on the experts at our firm for all your plumbing needs, whether you need a trenchless pipe repair, a sewer leak rectified, or a line replaced.
No matter how big or small the job, you can rely on us for your plumbing requirements. For more information on residential or commercial plumbing services, get in touch with Mainstream Services at 512-930-9535 or fill in this Online Form, and we will get back to you shortly.