Commercial & Residential Plumbing in Florence, TX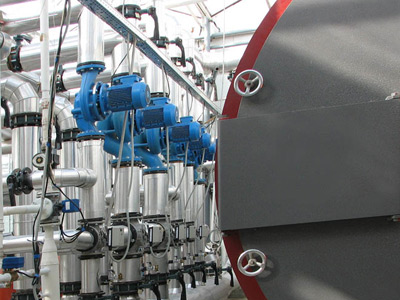 In Florence, TX, reliable plumbing services play an indispensable role in maintaining the comfort and functionality of both commercial and residential spaces. Mainstream Services is the premier plumbing partner those businesses and homeowner's trust.

With a steadfast commitment to excellence and a team of skilled professionals, we offer a wide range of plumbing solutions tailored to meet the unique requirements of our diverse clientele.


Commercial Plumbing
We understand the intricacies of commercial plumbing systems and their critical role in the smooth operation of businesses. Our commercial plumbing services encompass a wide array of solutions, including:
Installation and Maintenance - We provide expert installation and maintenance services for commercial plumbing systems, ensuring optimal functionality and longevity.
Repairs - Our experienced technicians are adept at promptly diagnosing and rectifying various plumbing issues, minimizing downtime and disruptions.
Pipe Services - From pipe installations to repairs and replacements, we offer comprehensive pipe solutions that adhere to industry standards.

We recognize that commercial plumbing systems must function flawlessly and contribute to cost savings and sustainability. We optimize plumbing systems for water efficiency, reducing operational costs and environmental impact. Our round-the-clock emergency services guarantee rapid response and timely solutions to mitigate any plumbing emergencies.

We develop customized maintenance plans that prevent potential issues, extend the life of plumbing systems, and minimize unexpected expenses.


Residential Plumbing
Residential plumbing demands a tailored approach, considering homeowners' specific needs and preferences. Our residential plumbing services cater to a wide range of requirements:
Fixture Installation - We specialize in installing a variety of fixtures, from faucets and sinks to showers and bathtubs, enhancing the functionality and aesthetics of homes.
Drain Cleaning - Our comprehensive drain cleaning services ensure clog-free and efficient drainage systems, preventing inconveniences and potential water damage.
Sewer Line Services - We offer sewer line inspection, repair, and replacement, ensuring the health and sanitation of residential properties.

Every household is unique, and plumbing solutions should reflect this diversity. We engage homeowners in a consultative process to understand their specific plumbing needs and provide tailored recommendations. From minor repairs to full-scale plumbing renovations, we offer flexibility to address various project scopes and budgets.

We stay updated with the latest industry trends and technologies, integrating modern solutions that enhance the efficiency and convenience of residential plumbing systems.


Our Water Heater Service
Water heaters are an integral component of both commercial and residential plumbing systems. Mainstream Services excels in delivering comprehensive water heater solutions:
Tank-based Heaters - We provide installation, repair, and maintenance services for traditional tank-based water heaters, ensuring a consistent hot water supply for various needs.
Tank-less Heaters - Our expertise extends to tank-less water heaters, offering energy-efficient solutions that provide hot water on demand while reducing energy consumption.

Our water heater services offer several benefits to our clients. The tankless water heaters are designed to heat water only when needed, reducing energy waste, and lowering utility bills. Whether tank-based or tankless, our water heater solutions are built to last, ensuring reliable performance and hot water availability.

Our knowledgeable technicians assist clients in selecting the most suitable water heater type and capacity based on their usage patterns and preferences.


Professional Plumbing Services
From all round commercial plumbing services to personalized residential solutions and advanced water heater expertise, we deliver exceptional value and foster enduring partnerships. We have invested in the latest technology and aim to ensure that our clients are 100% satisfied with our services. We handle plumbing works of all shapes and sizes on residential and commercial properties.

For more details on these and our other services in Florence, TX, please get in touch with the Mainstream Services team at 512-930-9535 or email us through this Contact Us form, and one of our team members will call back soon.