Plumbing Services in Liberty Hill, TX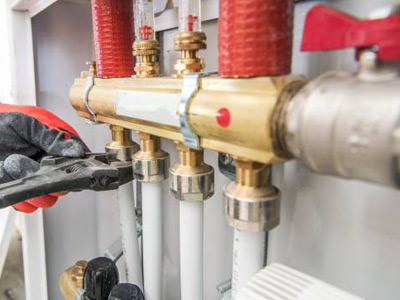 Plumbing installations are integral to all residential and commercial properties. You need skilled professionals to handle the installation, maintenance, and service of these systems Mainstream Services offers a wide range of plumbing services, including residential and commercial plumbing, as well as water conservation solutions in Liberty Hill, TX. Our team of experienced professionals is committed to providing quality service and ensuring that your plumbing needs are met promptly.


Residential Plumbing Services
Our residential plumbing services cover everything from simple repairs to major installations. We understand how important a properly functioning plumbing system is to the comfort and convenience of your home. Our team of professionals is equipped with the latest tools and technology to handle any plumbing issue you may have, from leaky faucets to broken water heaters.

We also offer routine maintenance services to keep your plumbing system in top shape. Regular maintenance can help prevent major plumbing issues and prolong the life of your system. Our team can assess your plumbing needs and recommend a maintenance schedule that suits your needs and budget.


Commercial Plumbing Services
At Mainstream Services, we understand that commercial plumbing requires a different approach than residential plumbing. We offer comprehensive commercial plumbing services to ensure that your business operates smoothly. We have experience working with many companies, from small retail shops to large facilities.

We can handle all commercial plumbing issues, including installing, repairing, and maintaining water and sewer lines, water heaters, and other plumbing fixtures. We also offer emergency services to minimize downtime and get your business back up and running as soon as possible.


Water Conservation
Water conservation is a critical issue, and at Mainstream Services, we are committed to helping our clients reduce their water consumption. Our water conservation services are designed to help you save water and lower your water bills. We offer a range of services to help you conserve water, including:
Leak detection and repair - Even a small leak can waste a significant amount of water. Our team can detect and repair any leaks in your plumbing system to help you save water and reduce your water bills.
Low-flow fixtures - We can install low-flow fixtures, such as low-flow toilets and showerheads, to help you conserve water. These fixtures use less water without compromising performance.
Water audits - Our team can conduct a water audit to assess your water usage and identify areas where you can conserve water. We will provide recommendations to help you reduce your water consumption and save money on your water bills.
How We Excel in Plumbing and Water Conservation
We are committed to providing quality service and exceeding our client's expectations. Here are some reasons why you should choose us for your plumbing needs:
Our team of experienced professionals has the knowledge and expertise to handle any plumbing issue you may have. We stay up to date on the latest plumbing technology to ensure that we provide quality service.
We are committed to providing quality service and ensuring our clients are satisfied with our work. We use high-quality materials and provide prompt and reliable service.
We offer competitive pricing for our services to ensure that our clients get value for their money. We provide transparent pricing, and there are no hidden fees.
At Mainstream Services, customer satisfaction is our top priority. We work closely with our clients to understand their plumbing needs and provide solutions that meet their requirements.

No matter how big or small the job, you can rely on us for your residential and commercial plumbing requirements in Liberty Hill, TX. For additional details, please contact Mainstream Services at 512-930-9535 or fill in this Contact Us form, and we will get back to you shortly.